Roham!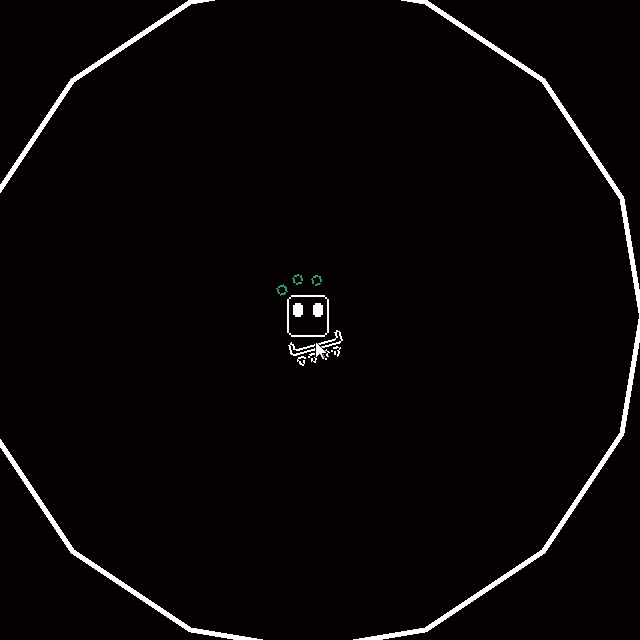 A lot of people requested a lot of stuffs on the LudumDare page and sooo I put them in :D

A short list of the new stuff:
MOUSE AIMING
There's now mouse aiming... go and try it!
BETTER COMBO TIME INDICATOR
The combotimer (the line around the screen) is thicker now and turns red at 25%
HARDCODE MODE
Some people told me that the game is not that hard... well, how about now >:D
Hardmode includes: No health and shrink pause pickups and a LOT more enemies
HEALTH DOTS
The dots on the player's back are green now, hopefully being more visible this way
Stuff that didn't make it:
AIMING WITH ARROW KEYS
Due to hardware limitations if you press 2 arrow keys at the same time, pressing space won't register.
This may not be present with mechanical keyboards, if you're curious go test it here
VISUAL FEEDBACK WHEN GETTING HURT
I forgot to implement this when putting the post-jam version together... oops? I WILL add it in the next update tho!
I guess that's about it! If I messed anything up, or you have any suggestions what else could be included in this post-jam version leave a comment here or on the game's LudumDare page!
Files
[POST-JAM] Roham_linux.zip
22 MB
Aug 16, 2018
[POST-JAM] Roham_mac.zip
34 MB
Aug 16, 2018
[POST-JAM] Roham_win.zip
21 MB
Aug 16, 2018